PNWJ Stirs It Up During 4-Day Concert Series@Kunitachi Peace Week!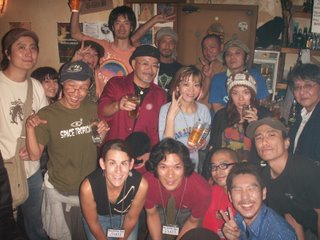 Peace Not War Japan would like to express our heartfelt gratitude to everyone who came out to our special 4-Day live concert series held September 25-28, 2008 at the super cool Chikyuya live house as part of Kunitachi Peace Week!

A total of 138 folks came out to see the gigs over the four days, which filled the house most nights (it's a cozy little space!). Thanks to everyone's warm support, we were able to raise a total of 82,867 yen in donations for the following four grassroots peace groups:

※Collateral Repair Project (Group of Iraqi and U.S. citizens working to provide support for Iraqi refugees) (www.collateralrepairproject.org)

※Kunitachi Peace Week (Yearly event bringing all sorts of peace to the streets of Kunitachi): http://blog.goo.ne.jp/kunitachipw/d/20060424 (Japanese only)

※Stop Rokkasho (Citizens working to oppose the Aomori nuclear fuel reprocessing plant): http://stop-rokkasho.org/

※Yanbaru Takae: Association to Protect the Broccoli Forest (Local movement to stop U.S. military construction in Okinawa's Yanbaru region): http://takae.ti-da.net/ (J)
http://nohelipadtakae.org/files/VOT-en.pdf (E)

Please find below a gallery of photos from the event, which included such highlights as renowned belly dancer Takada Akiko dancing on tables and simultaneously polishing off half a bottle of beer while shimmying *and* balancing a sword on her forehead; a whimsical rakugo performance from seventh generation performer Choukarou Baraku and his disciple Choukarou Miraku; and powerful, energetic performances from bands representing everything from reggae to funk to chindon (street protest music) to gorgeous acoustic ballads.

PNWJ extends a HUGE thanks to all of the artists for their time, energy and fabulous talents; Chikyuya for the space (and the awesome food and drinks!), and all supporters for making this event such a great success!! A great article about the event
(as well as Peace Not War Japan's work overall) may be found in the online Japanese-
language journal "Web Dice" here.

Stay tuned for info about PNWJ's upcoming peace, music and eco festival to take place in Yoyogi Park next April!!

☆LIKKLE MAI INNA BAND STYLE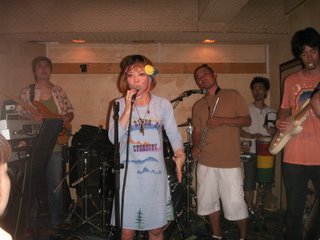 ☆ Ichikawa Michihisa Session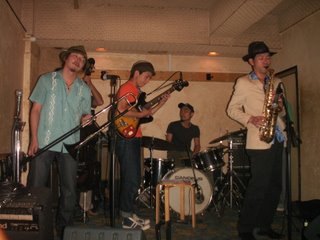 ☆Jintaramuta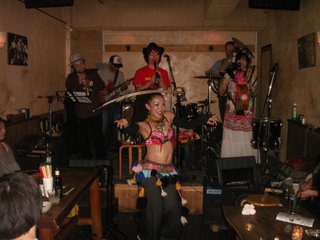 ☆Takada Akiko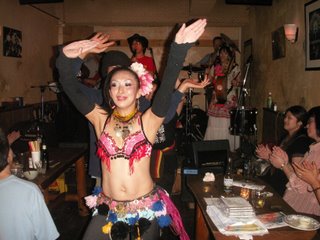 ☆Choukarou Baraku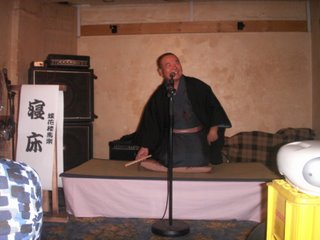 ☆Choukarou Miraku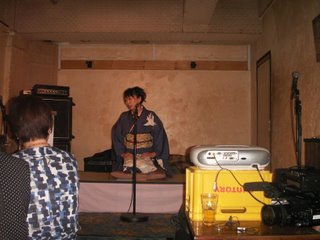 ☆Kotobuki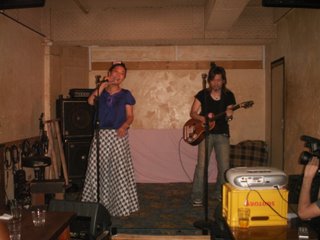 ☆YOSHIE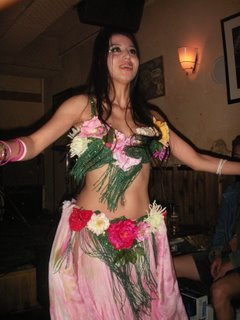 ☆Ailie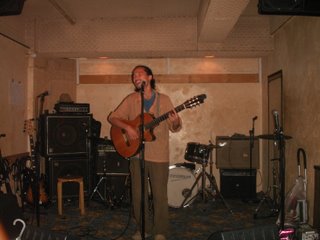 ☆Philip Woo Band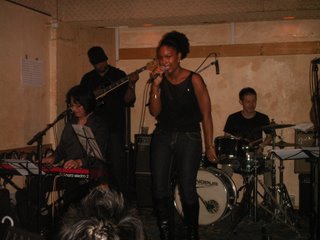 ☆Nigayomogi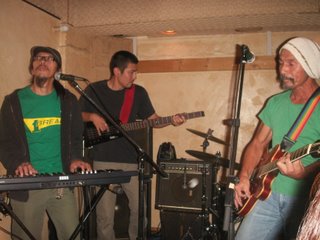 ☆PNWJ goods booth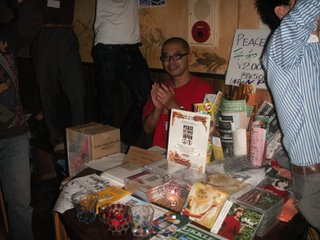 ☆Folks enjoying the show!